Barb Melloni, an avid hunter and shooter with almost 20 years of firearms experience, is the Product and Technical Support Specialist at The Mako Group. Get up-to-date info from Barb on everything from proper installation of Mako products, training tips, answers to your frequently asked questions and more—all here at Barb's Corner!
BARB'S BIO
Barb Melloni is The Mako Group's Technical Product Specialist. Born and raised in Indiana, Barb grew up hunting and shooting from an early age. This early introduction to firearms grew into a lifelong passion and career. In 2011, after scoring expert on the Army Qualification Test (AQT) at Camp Atterbury in south-central Indiana, she began her shooting career as a rifle marksmanship instructor, travelling the country teaching not only rifle marksmanship but also Revolutionary War history, and the history of how this great country was founded. Several years later after moving to Long Island, New York, she obtained her NRA Rifle and Pistol Instructor Certifications and began working as an Instructor with Renaissance Firearms Instruction.

Now, Barb calls The Mako Group home. She is the point person in the Tech department, putting her well rounded knowledge to work to serve our customers' needs by providing them real world advice on the products that you've come to know and love.
REFUND AND WARRANTY INFORMATION
And feel free to call Barb at 631-843-0490 ext 18, or email her at tech@themakogroup.com with all of your product questions pre- and post-purchase!
Customer refunds, credits, and RMA warranties are generally issued in 5 to 7 business days.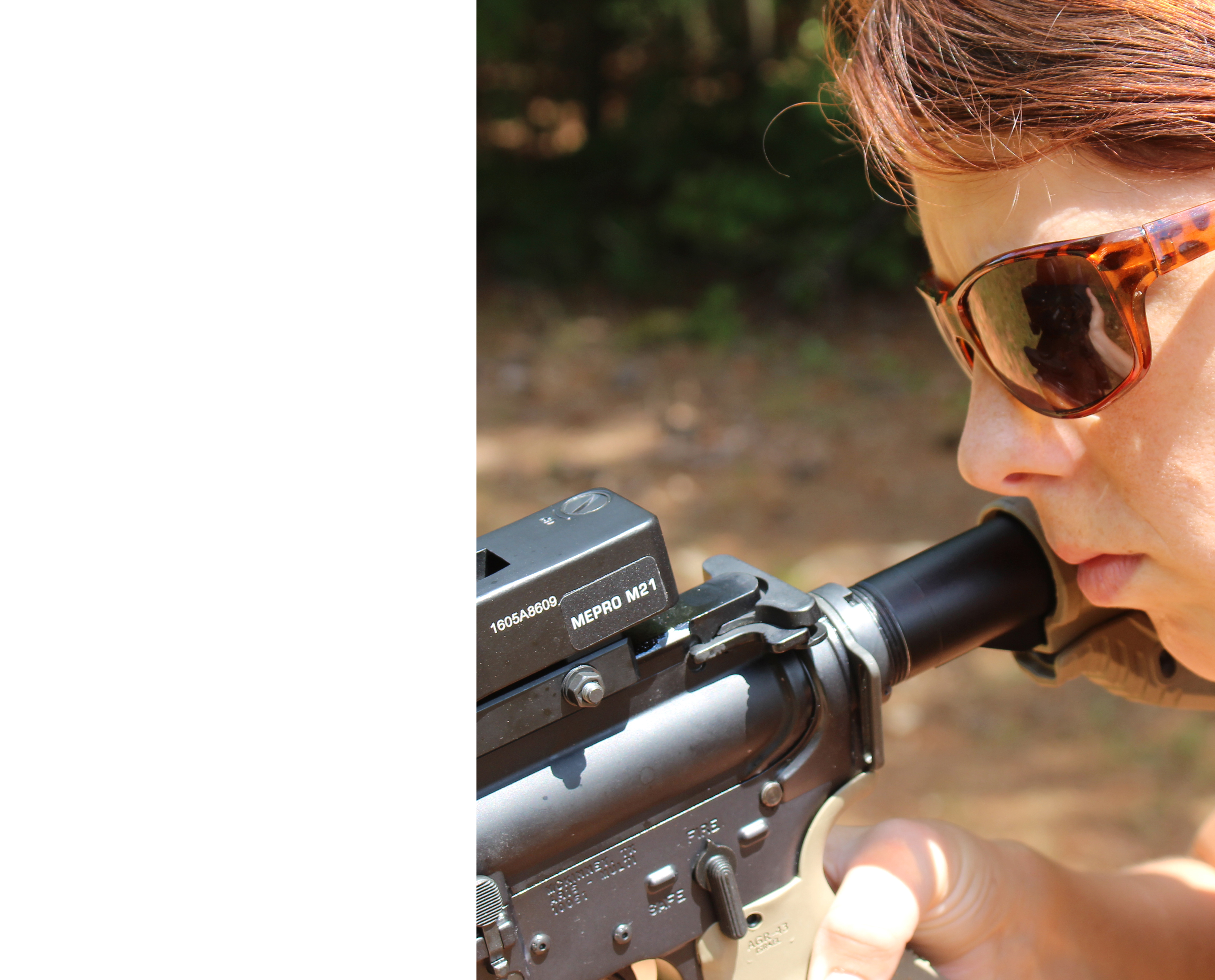 ASK BARB!
Have a question on your Mako purchase? Unsure of which stock to buy for your AR? Did you buy the right sight for your firearm? You'll get the answers you need when you just ASK BARB! Email her at tech@themakogroup.com.

My M21 moves slightly on its base. Is this normal?
This is perfectly normal. On the M21 optic, when zeroing the optic moves on the base rather than the reticle moving in the optic. Therefore we have it on spring tension and it will return to zero after firing each time. Again this is perfectly normal and will not affect your optic or zero at all.
I am local to your Long Island based office. Can I stop by and check out some gear I am interested in?
Absolutely! We simply ask that, if at all possible, you give us a call to let us know when you plan on stopping in. If you know what products you are interested in, let us know that as well and we'll be happy to pull them from stock so you can take a look!
I need replacement parts for my stock. Can I order them through you?
Yes, requests for replacement screws, parts, etc., can be made by sending an email to: tech@themakogroup.com. You will be provided with a tracking number when your replacement parts ship.
I only need a front sight for my handgun. Can I order just the front sight or do I need to order the whole set?
If you need to order simply the front or rear sight and not the entire set, you can absolutely do so. Most model numbers end in FS or RS for single sight purchases.
How long does Meprolight warranty the tritium on their Tru Dot Night Sights?
Meprolight warranties the tritium on their Tru Dot Night Sights for a period of 12 years.
COMING SOON on Barb's Corner: Get tips & tricks, videos and more!