Now, more than ever, Americans want to exercise their right to defend their homes and families. Each month, more and more Americans are buying guns for in-home defensive situations. Rifle, shotgun or pistol, whichever weapon you depend on for protection, we offer an extensive list of weapon accessories that help improve accuracy with your weapon when it matters most. During our Black Friday Sale, we're offering 30% off (use code BKFR30 at checkout) everything on our site, but to make your shopping experience a little easier, we put together a list of the three top items for home defense shooters here.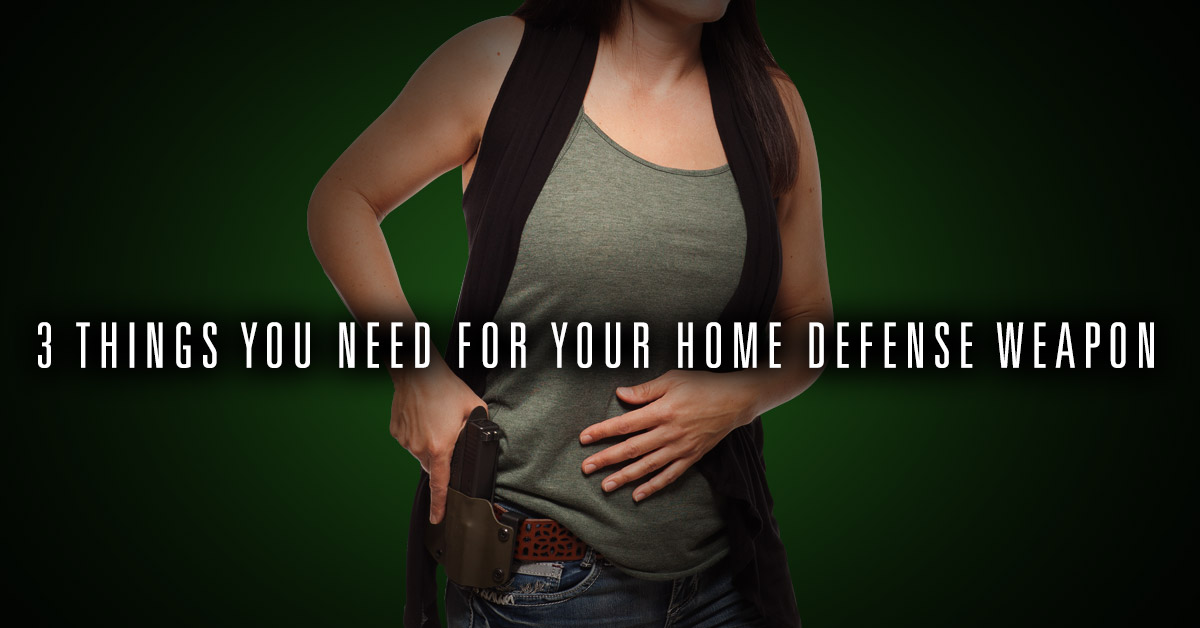 Must-Have Items for Home Defense:
Meprolight FT Bullseye
Meprolight FT Bullseye is a single-rear sight that combines fiber optics and tritium to produce a bright, highly visible reticle under any lighting condition. The low profile handgun sight is durable and tough enough to withstand using it to rack the slide if needed. The aiming sequence taps into the shooter's natural instincts. When you align the dot in the center of the circle to create a "bullseye", you're on target. It's the perfect sight for the person who keeps a gun next to the bed or the most experienced shooter who carries a gun for self-defense. Whether you're a seasoned shooting sports professional, or just learning to shoot to defend yourself and your loved ones, the FT Bullseye assists in rapid target acquisition unlike any other handgun sight before it. You can learn more about the FT Bullseye here in an FAQ and aiming video. Starting at $199, it's a can't-miss item during our Black Friday Sale around $139! Click here to shop now!
RTS Targets by FAB Defense
Owning a weapon for self-defense means absolutely nothing if you don't train with it. RTS Targets by FAB Defense are designed and manufactured using proprietary target material technology. Utilizing a unique self-sealing polymer, the target can absorb thousands of hits without needing to be replaced. The target, the poll, and the base are all made from non-metal material, meaning no ricochets. Even at a point-blank range, you can shoot the target safely. RTS Targets by FAB Defense come in systems to suit every level of shooter including an audible system that provides positive, instant feedback for hits out to 300 yards. They have a wireless electronic hits numerator, which means there's no need to go to the target to count hits. The RTS numerator wirelessly connects to up to 9 different targets keeping accurate track of each hit. Click here to shop the line!            
Meprolight M21
Always on and always ready, no batteries needed, the Meprolight M21 self-powered day/night reflex sight with a large 30mm FOV. We can't think of a better optic for home defense— MIL-SPEC tough, durable and always on. The M21 is compatible with night vision and magnifiers for greater distances. During our Black Friday Sale, you'll save close to $200 on this must-have optic.
Don't Miss Out on Black Friday Savings! Use Code BKFR30 at Checkout for 30% Off!