The AR-15 is arguably the most popular among rifle owners and for many good reasons. The rifle's dependable and accurate design are just two of the reasons for the weapon's vast popularity; it's also very easy to customize. We carry many different accessories for upgrading your AR-15 build from Meprolight and FAB Defense. Now you can save 30% on the top four products during our Annual Black Friday Sales Event! Use promo code BKFR30 at checkout on these four tactical accessories and everything else on our site (and free shipping too)!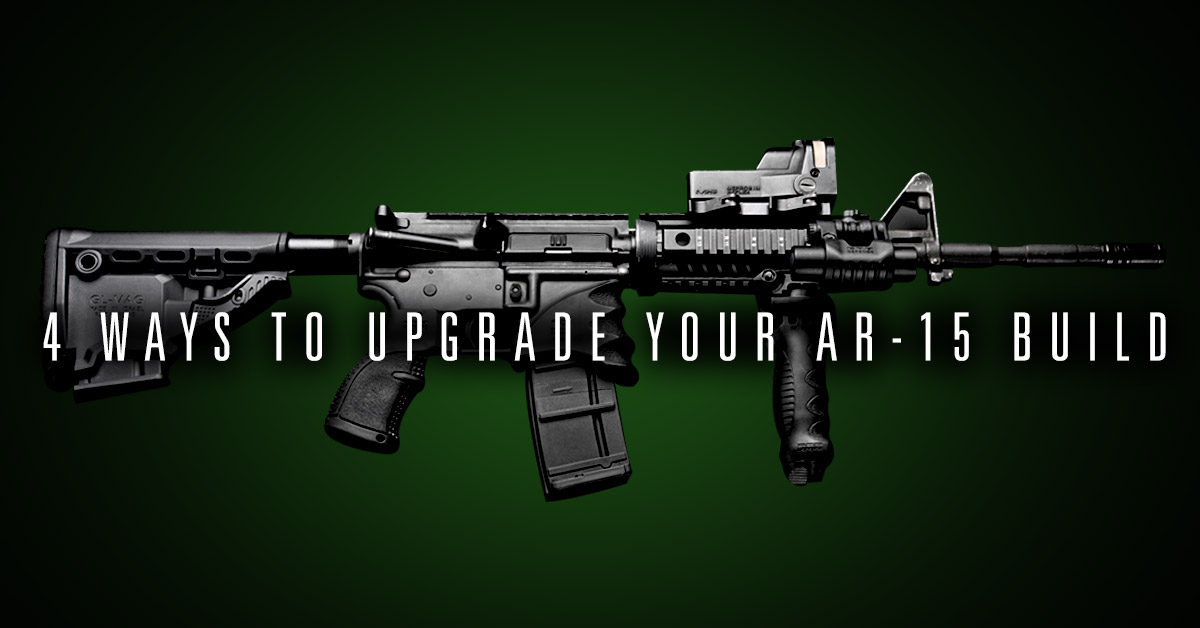 4 Ways to Upgrade Your AR-15 Build:
Meprolight Optics
Meprolight RDS PRO
When quality and reliability are required, Meprolight is the go-to for optics on your AR-15. The Meprolight RDS PRO is popular, trusted and proven. The "big" brother to the TRU-DOT RDS, the RDS PRO is entirely MIL-SPEC, certified up to two atmospheres, energy-efficient, operates for thousands of hours on a single AA battery, and compatible with Gen II and Gen III NVGs as well as magnifying scopes. During the Black Friday Sale, the RDS PRO is available at its lowest price of the year ($486.50). Click here to get yours now!
Meprolight Mepro MOR
The Mepro MOR was designed and built for the Israeli Special Forces and was named American Rifleman's Optic of the Year in 2015. When it comes to optics, the MOR is a beast. The tri-powered reflex sight comes with visible lasers and IR laser designators. With three power sources, you're guaranteed to never lose your reticle. (Available in bullseye or dot (4.3 MOA) reticles.) During the Black Friday Sale, the Mepro MOR is $385.00 off everyday prices! Click here to shop now!
FAB Defense AGR-43
The FAB Defense AGR-43 is designed for better control and less wrist fatigue, especially when holding the weapon one-handed during reloading or clearing malfunctions. It's comprised of MIL-SPEC polymer composite and coated with a special rubber, called overmold, which is much more resistant to dirt, oils and chemicals than other rubber grips. At only $24.64, this is the perfect addition to the ultimate holiday gift. Click here to order yours!
FAB Defense GL-SHOCKCP
The recoil reducing AR-15 stock with cheek riser is ideal for larger caliber AR's to help get back on target quicker for follow-up shots if they are needed. The adjustable cheekpiece allows the shooter to get the proper weld for increased accuracy. The buttstock features five sling attachment points, and a rubber buttpad with built-in storage compartment large enough to fit two CR123 or AA batteries. The FAB Defense GL-SHOCK fits commercial and MIL-SPEC extensions and has an anti-rattle feature. Available in black and flat dark earth for just $88.10 during the Black Friday Sale and only $49.93 in OD green! Order yours here!
Don't Miss Out on Black Friday Savings! Use Code BKFR30 at Checkout for 30% Off!