Often debated and never fully settled, the argument of optics versus sights is one for the ages. There are plenty of folks who swear by one or the other... but most people recognize that both forms of aiming have their advantages. The question really shouldn't even be "optics OR sights?" but rather, when and how each should be used to optimize aim.
A Quick Guide to Optics vs Sights
Sights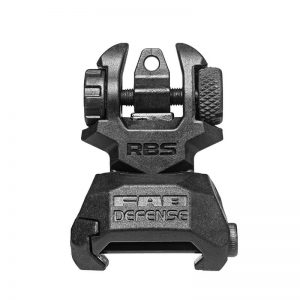 For some, nothing beats the good old "iron sight" - except maybe self-illuminating night sights which work in the dark without blowing out your night vision. Either way, it's still common practice to initially train using sights, although some are beginning to question whether that's even really necessary.
Sights have several advantages, however most center around the size and weight. They're small, lightweight, and your firearm was probably balanced with the stock sights in mind.  This easily adds to the weapon's usability. Plus, you never have to worry about sights getting gummed up by weather, or having their batteries go dead. 
Sights are a great choice for forest or jungle hunting and defense, as well as close-range shooting. They're also the budget-friendly option. A good set of optics will set you back several hundred dollars, at the least, whereas most sights are far more affordable.
Optics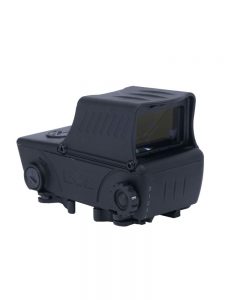 And then there are optics. Of course, there's plenty to recommend optics for as well. They're easier to use and often allow for more rapid shots at moving targets. Since most optics include magnification, they are also far superior to sights when it comes to picking out targets at a distance. Plus, while night sights can help with targeting in low-light conditions, nothing beats night-vision optics for shooting in the dark.
There's also the matter of target identification. With iron sights, you're looking at the sights as much as the target. Optics keep your focus directly on the target - and that could potentially help you avoid mistakes.
Though they can add considerable weight to a weapon, and they're easy to foul, optics are still best used for situations where environmental factors are minimized, such as urban environments, or open fields. 
Mako Optics & Sights
The Mako Group offers state-of-the-art tactical equipment and weapons accessories straight from Israel. We provide pioneering products for hunters, law enforcement and security, gun clubs and organizations, and enthusiasts that want the best the market has to offer. Browse our full catalog here, which includes products from top manufacturers like Meprolight and FAB Defense.
To learn more, just browse our sights and optics or contact us with any questions you might have.