I'm willing to bet that many of us, regardless of whether we are male or female, if we love shooting today and grew up exposed to the proper way to handle firearms as a kid, we have a father to thank for introducing us to the sport. Whether it was an early foray into the woods to hunt, a visit to a range or simply plinking cans and paper targets in an open country field, a love for recreational shooting remains a tradition largely handed down from generation to generation (though there are increasingly more avenues new shooters are coming into the fold.)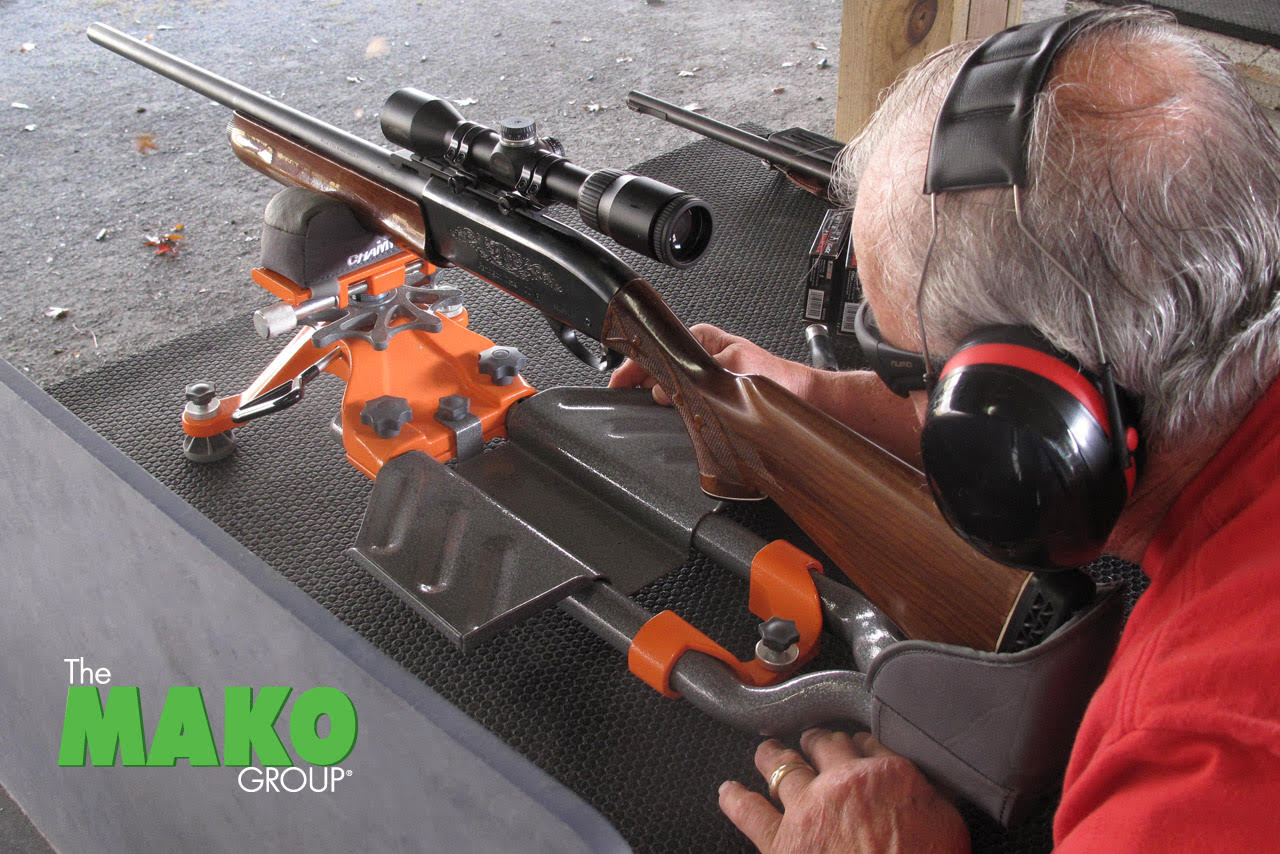 My first exposure, beyond watching Dad return from his hunting trips in nearby Suffolk, Va., and sit at the dining room table cleaning and oiling his shotgun, came when I finally got to join him on a late-season squirrel hunt. The day was not particularly cold, but it was gray and drizzly. I remember tromping behind him in my rubber boots as we eased from spot to spot in search of gray squirrels, often sitting for spells as we searched the trees with our eyes. I remember him picking me up, long gun in one hand, me in the other, to carry me over the swampy land's areas of nearly knee-deep water. As I got tired, I remember laying my head on his shoulder, his face warm and whiskers rough against my cheek and neck.
I don't even remember if we got anything that day (given my later experiences taking my own children hunting, I doubt it), but what I do remember is seeing a few of the small critters dashing away from us by ground or tree. It was enough to stoke my excitement and keep me searching. I also remember how special it felt, just him and me, sitting inside the hunt club, eating Vienna sausages and beans and franks straight from the cans. I also remember getting to shoot both his .22 lever-action rifle and an old Stevens break-open .410. It was my first time pulling the trigger on a firearm, and I knew I couldn't wait to join him again.
It set my life on a trajectory that has been filled with an abundance of thrilling hunting adventures and exciting times on the range. It even ultimately shaped my career and continues to serve as an activity through which my family strengthens its bonds through a shared love for the outdoors and shooting.
Remember your dad this Father's Day with an extra special thank you if he introduced you to shooting and hunting in an effort to share his own love for the sports. In fact, do him one better and take him to the range where you can share some time behind the gun together. If you didn't learn to shoot from your dad, maybe now is a great time to introduce the sport to him!
Lastly, if you still haven't picked out a Father's Day gift for pop, get to the store now and check that off your list. For gun-owning dads, here's a quick list of ideas that are always in style:
Holsters – Whether your father is among those who carry concealed or simply has handguns that he needs to tote on the farm from time to time, a new holster is always a great pairing for a favorite handgun.
Tactical Accessories – Is your father into the modern tactical rifle craze? If so, he can never have enough accessories to swap out or attach to his AR or AK. New furniture, slings and lights are all great options.
Mags – Like ammo, a loaded magazine ready to go, whether for self-defense or simply hitting the range, is an item semi-auto gunowners can never have enough of. E-Lander makes some of the best.
Sights – Is dad's sight fading a little with age? Keep him on target with a sweet functioning red dot or other high-tech modern sighting system for his firearm.
Regardless of what you get or do, all of us at The Mako Group, wish all the fathers out there a wonderful day this Sunday.
For more information about the products we carry, visit The Mako Group or follow us on Facebook.