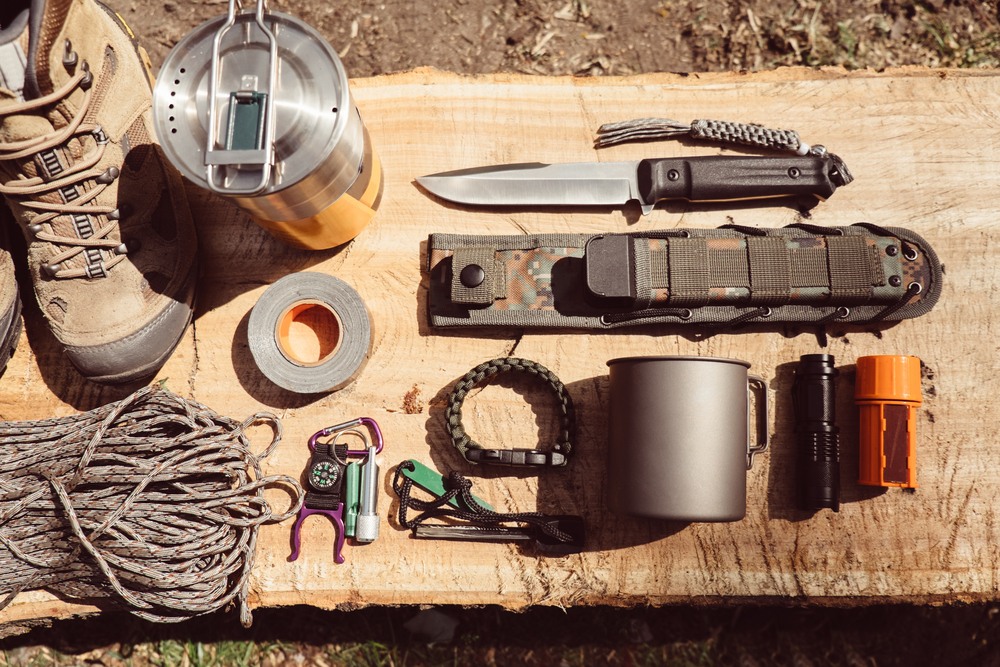 The great outdoors are truly great... but they aren't always safe. Whenever you're camping, hunting, or otherwise exploring the wilderness, there's always the chance of something going wrong. You need gear which you can rely on no matter the circumstances.
Fortunately, with the right equipment, you'll be able to stay safe.
Four Must-Have Pieces Of Gear
The Next Time You're In The Wilderness
1 - A sturdy backpack
Our selection of Nanook backpacks have sizes and options for every need. These backpacks come with numerous pockets, including water-resistant compartments, and can easily hold everything you need in the wild - while still keeping it safe and secure. Nanook's laminated nylon fabric gives these backpacks incredible strength and damage resistance, far more than you'd get from a standard sports backpack.
2 - A reliable knife
Tactical knives aren't merely weapons - they're multipurpose tools which can help in a survival situation. A partially-serrated blade is perfect for handling all your outdoor cutting needs, with multiple cutting edges for different situations. Folding blades are also excellent for these circumstances, able to be tucked away in your bag without becoming a hazard.
3 - Smokeless cooking solutions
One of the newest additions to our lineup is a selection of Prime 6 charcoal and accessories. Prime 6 is engineered to be sustainable and ecologically friendly - manufactured from reclaimed sawdust - while outperforming typical charcoal with intense heat and no smoke. Prime 6 can keep you warm and fed, even in challenging survival situations.
4 - A rugged watch
A tactical watch is an excellent option for any outdoors enthusiast. These watches are specifically ruggedized and waterproofed well beyond what you typically see in a consumer-grade watch, while still having prices comparable to many watches on the market. They're super-strong, easy to read, and will keep ticking no matter what you put them through.
Your Source for Survival Gear & Weapons Accessories: The Mako Group
When you want the best in tactical weapons, accessories, and survival gear, turn to The Mako Group. We partner with the top Israeli companies to bring you equipment that's in use by actual militaries and LEOs around the world. Click here to look for deals in our clearance section!