GLOCK handguns are among the most well known in the world and are consistently top-sellers in the United States year after year. It could be their supreme reliability, lightweight design or choice of calibers that makes them so popular, but we'll leave the "why" up to you. If there's a gun lover on your holiday shopping list, chances are that he or she runs a GLOCK. So, take advantage of our 30% Off Black Friday Sale and snag any of these tactical accessories that perfectly pair with GLOCK pistols.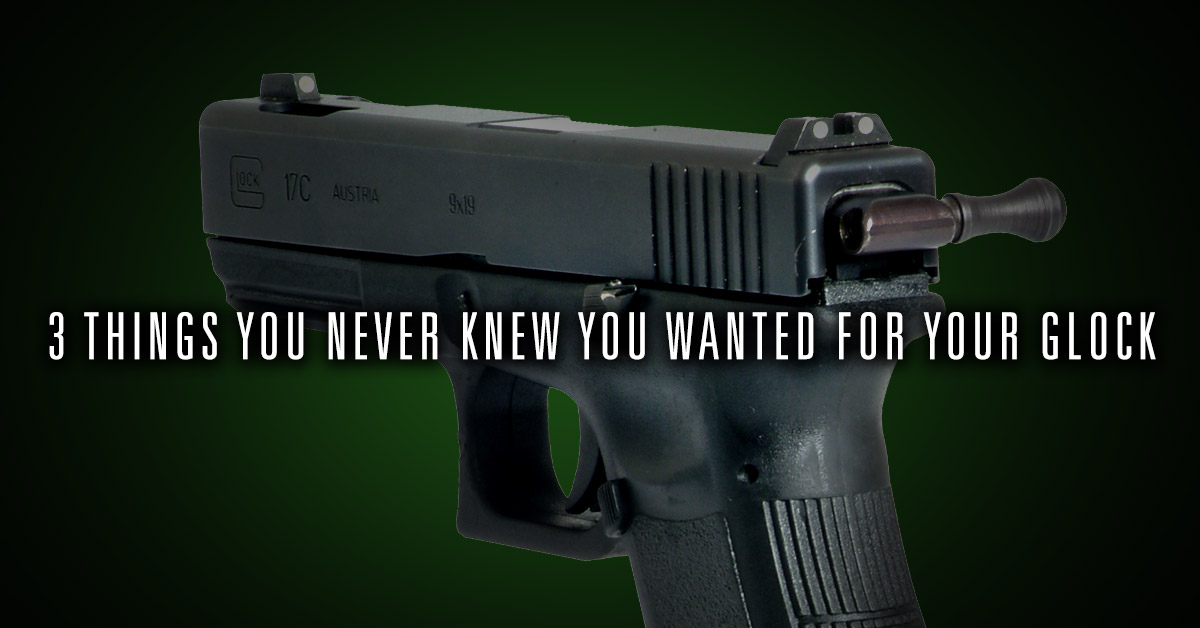 3 Things You Never Knew You Wanted for Your GLOCK:
Meprolight FT Bullseye
Meprolight has impacted shooting with the new and innovative FT Bullseye. The single-rear sight combines fiber optics and tritium to produce a bright, highly visible reticle under any lighting condition. The low profile handgun sight is durable and tough enough to withstand using it to rack the slide if needed. The aiming sequence taps into the shooter's natural instincts. When you align the dot in the center of the circle to create a "bullseye", you're on target. It's the perfect sight for the person who keeps a gun next to the bed or the most experienced shooter who carries a gun for self-defense. Whether you're a seasoned shooting sports professional, or just learning to shoot to defend yourself and your loved ones, the FT Bullseye assists in rapid target acquisition unlike any other handgun sight before it. You can learn more about the FT Bullseye here in an FAQ and aiming video. Starting at $199, it's a can't-miss item during our Black Friday Sale! Click here to shop now!
FAB Defense KPOS Pathfinder
To put it plainly, the FAB Defense KPOS GS Pathfinder is downright cool. This pistol to carbine (PDW) conversion kit with folding tube (which acts as a stock) is the non-NFA version of the popular KPOS GS PDW, without the red tape. The design offers shooters the same benefits of other PDW kits without the restrictions of short-barreled rifle laws (no SBR tax stamp required). The 6061 T6 billet-hard anodized aluminum frame construction includes folding backup sights and versatile tactical support. The coolest accessories often come with heftier price tags, but during our Black Friday Sale the KPOS G2 Pathfinder is available for over $200 less than listed price! Click here to shop now!
FAB Defense SCORPUS Holsters
FAB Defense SCORPUS Holsters come in a bunch of different styles for a variety of popular handguns. Specific to GLOCK, SCORPUS holsters are available for left and right-handed shooters, Level 1 and 2 retention, and swivel for OTB carry. Starting at just $44.25, with an additional 30% off at checkout, the GLOCK shooter on your shopping list will love this stocking stuffer. Click here to shop now!
Don't Miss Out on Black Friday Savings! Use Code BKFR30 at Checkout for 30% Off!