During a training session in Arizona at GPS Defense Sniper School, which originally offered courses in tactical AR shooting and tactical handgun as well, instructors were teaching us the proper hold for an AR in a combative situation. Most of the students in attendance that day were more hunters and traditional bolt-gun guys than semi-auto pros, but everyone was eager to learn more and become better shots.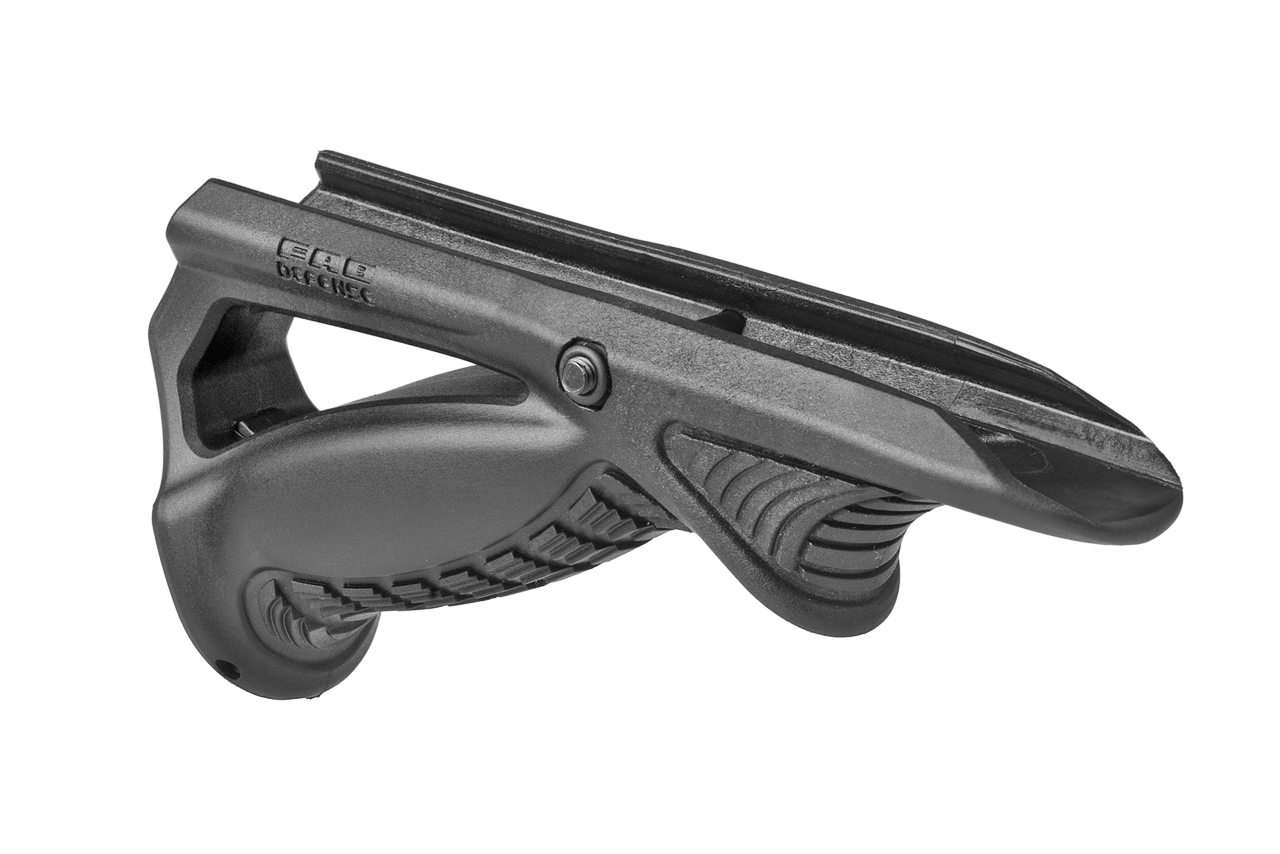 Many of the initial drills involved turning toward a stationary target and firing squared off toward the target as if wearing body armor, crouching and firing three-shot bursts. Many of us continued to want to grip the forend like that of a shotgun, the rifle resting firmly in the upward turned, U-grip of the non-dominant hand. For better control, however, we were taught to reach to the front end of the rail, in effect, pulling the rifle tightly back into the shoulder as we fired. The grip definitely provided better aim stability and firing control, especially when releasing multiple bursts.
Depending on your rail/barrel configuration, however, this is a grip better performed with shooting gloves on hand as the barrel quickly heats up and can get hot to the touch. Inadvertently wrap the front end too far forward and you'll be snatching your hand away quickly. For that reason, manufacturers now offer a host of foregrip designs, most in a vertical or T-post mounting style that allows the wrist and hand to better align for improved recoil management and muzzle control. Another great design, however, which more closely mimics the grip taught to us by both current and former operators that day is the ergonomic pointing grip. The PTK from FAB Defense is one such model shooters of this style are sure to appreciate.
Designed to promote more instinctive shooting by allowing the hand to grip the front end of the rifle in a more natural pointing position, the PTK reduces fatigue by allowing for a more natural body stance and comfortable hold on the rifle. This particularly comes into play when attempting to maintain accuracy during high-volume shooting sessions.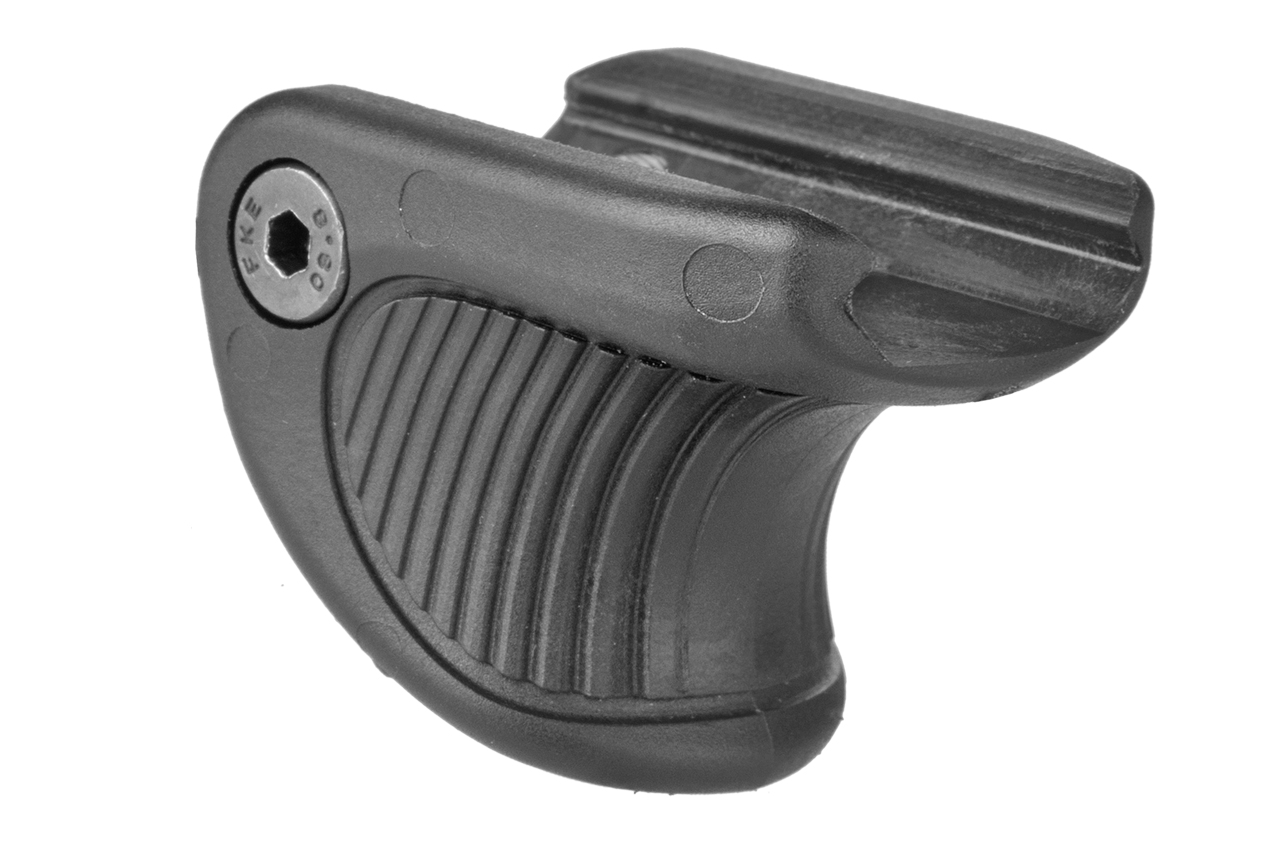 FAB Defense's PTK attaches quickly and easily with a single hex screw to any underside Picatinny rail. It is made of a single piece of durable polymer composite so it won't rust, corrode or fall apart. You can install it or remove it in less than a minute in order to accommodate changing shooting scenarios or training and is available in black, olive drab or desert tan. The single front pointing finger groove and the grip surface for the remaining fingers are all textured for improved grip.
What's even cooler is the PTK now comes in a combo pack that includes a VTS (Versatile Tactical Support), which is a single finger groove grip, similar to the front of the PTK, but with a deeper ridge. It can be attached anywhere along a lower rail, typically an inch or two in front of the mag well, to provide another hold point depending on the operational scenario. It attaches the same way as the PTK and can be used in conjunction with the PTK or swapped out depending on the operator's preference.
The PTK and VTS Combo Pack retails for $57.75 and is available direct from FAB Defense's United States importer, The Mako Group, as well as other shooting supply retailers