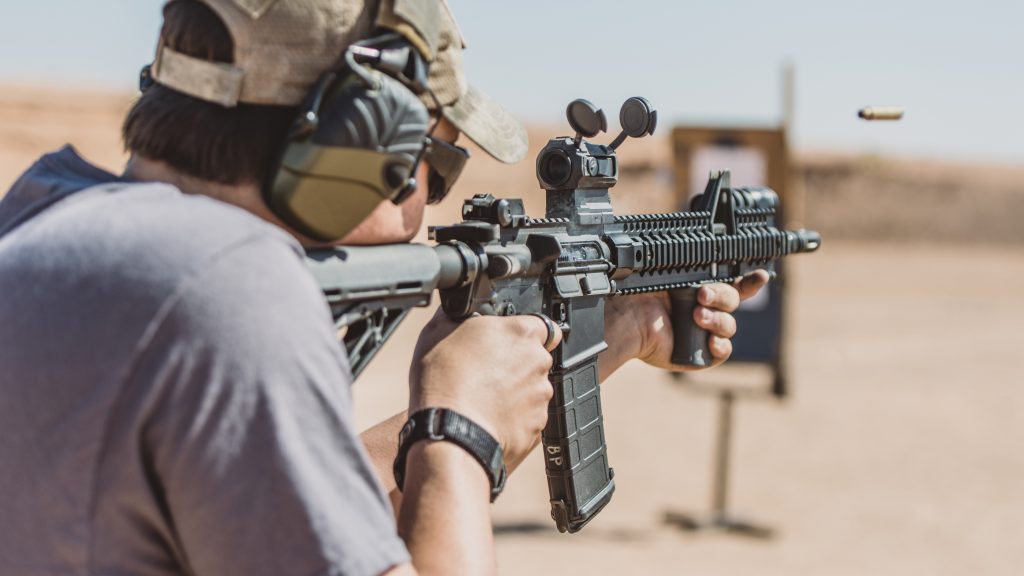 When it comes to weapon stocks and stock accessories, you've got a world of customization options. Since gun stocks can serve so many different purposes, there is a huge variety to choose from. There's no one right choice for any person, and in some cases, it's even best to have several in your bag. Here are just a few of your options when looking for gun stocks.
Four Popular Types of Weapon Stocks And Accessories
Folding Stocks
Looking to improve stability for your handgun or another small firearm? Folding stocks are the simple and portable option. They allow for quick deployment out of an OWB holster, allowing you to instantly shoot with greater accuracy. Be aware, however, some of these may require registration with the ATF.
Buttpads
Two major benefits of Buttpads - extra recoil reduction, and increased mobility when you need to rapidly move your weapon between a range of targets. The oval design allows it to quickly rotate around, while the rubberized design helps minimize impact - keeping your shot on target for faster firing.
Cheek Risers
When you're looking for an excellent way to improve aiming on rifles, cheek risers give you a solid cheek weld to the weapon. Your head remains stable, and it becomes easier to look straight down the sights. Most models include systems for adjusting the riser's height which are easy to operate one-handed, allowing for on-the-fly fitting. Cheek risers may sometimes be paired with buttpads to add extra utility to the stock.
Related Post: Buttpads, Buttstocks, and Cheek Risers... Oh My!
Storage
Stocks can also be excellent at carrying spare items, particularly extra mags. The stock is a great place for ammo storage, putting a spare clip right in front of you. Or, you could get a model that opens up and allows you to use the interior to store whatever you might need.
Gun Stocks and Accessories from Mako
The Mako Group offers state-of-the-art tactical equipment, including gun stocks and weapons accessories, straight from Israel. We provide pioneering products for hunters, law enforcement and security, gun clubs and organizations, and enthusiasts that want the best the market has to offer. Browse our full catalog here.
To learn more simply contact us and we'll help you find the product or brand needed using our expertise to get the results you're looking for.