At SHOT Show, Meprolight introduced the FT Bullseye, an innovative improvement on an existing sight. Shooters, new and experienced alike, are intrigued by the sight and questions are popping up around the web, so we wanted to take the most frequently asked questions and answer them for you in one space. Here are six important things you need to know about the FT Bullseye: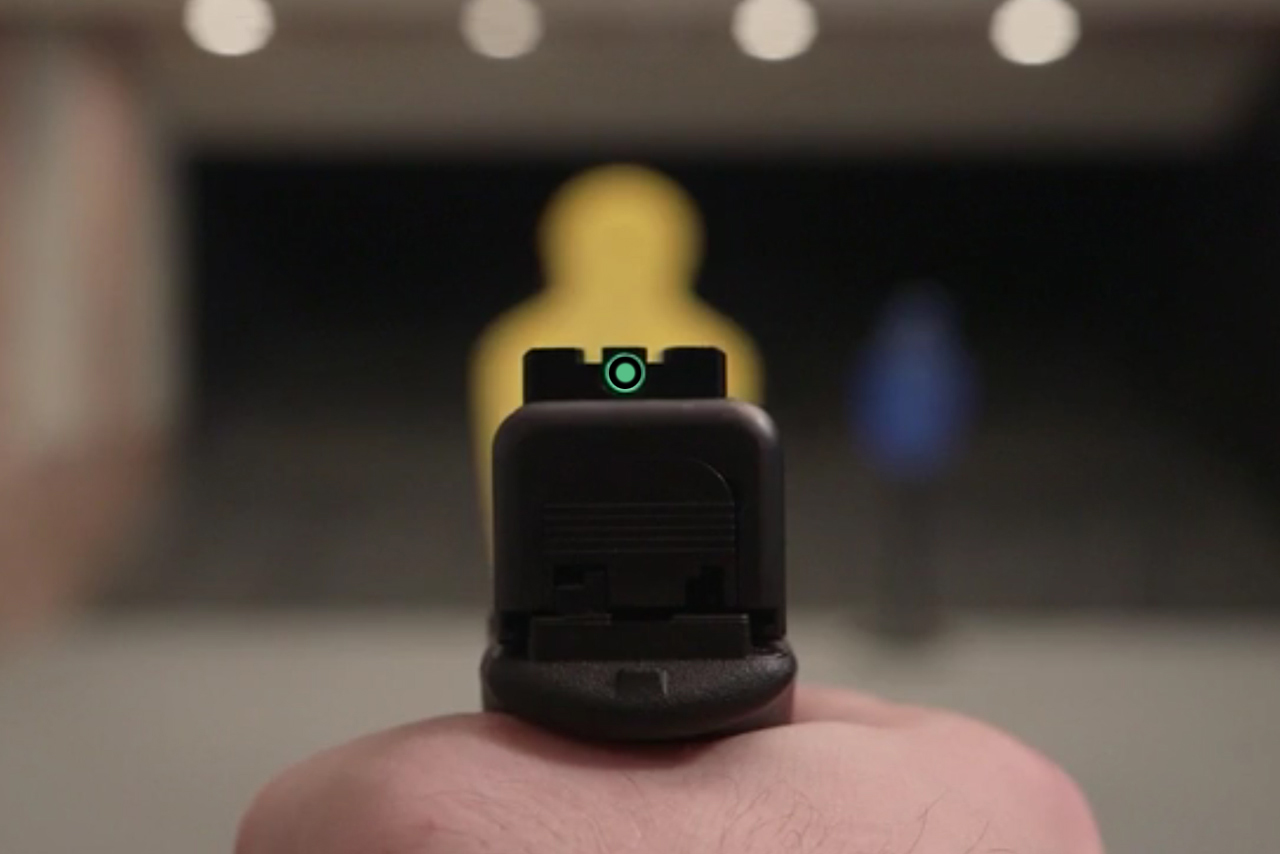 What is the FT Bullseye? The Meprolight FT Bullseye is a micro-optic pistol sight that replaces the rear sight and eliminates the need for the front sight. Meprolight teamed with TAS engineers and significantly enhanced the original TAS "straw based" sight. They added an optical lens to create a bullseye reticle, added tritium and shortened the sight. Meprolight, an industry leader in tritium sights combined fiber optics and tritium to provide illumination in day/night/lowlight conditions. Unlike standard micro-pistol optics, which ride high on the slide, the new FT Bullseye sight is flat and completely low profile, which makes it much easier to find the reticle and aim on target eliminating the risk of snagging on clothing. Many other micro-optics require batteries, but the FT Bullseye is powered entirely by fiber optics and tritium technology. The low profile design suits most standard holsters. It's an affordable option to other micro optics, which may cost $400 or more. The sight is available in red or green bullseye reticle.
If there's no front sight, how does it work? With standard sights, you focus on the front sight and then align the rear sights evenly to get on target. However, with the FT Bullseye, you focus solely on the rear sight. You won't see the complete dot/circle/bullseye reticle until your sight picture is fully on target. When the dot is centered in the circle, you are on target. If the dot is not centered, then you're off target. Aligning the dot in the circle is intuitive. As with any change to your primary weapon, you'll need to train with it, but will quickly see how simple it is!
Ok, but how do hold overs work? Hold overs work like any other pistol sight. For example, if you're aiming for center mass and because of distance, you expect the bullet to drop four inches – the aim point for your shot is four inches higher.
What models is the FT Bullseye available for? Currently, Glock and Springfield XD and XDM models are available. H&K VP9, Smith and Wesson M&P, Sig Sauer, Ruger and Remington R1 are expected to be in stock soon. Other models are in the developmental stage and their release dates will be announced.
I feel like I've seen this before, isn't this the same thing as the "TAS Fiber Optic Glock Sight"? Meprolight was intrigued by the initial design and the potential it held so they teamed up with TAS (although the site is manufactured exclusively by Meprolight). They immediately began improving the original design– shortening the length, adding tritium and an optical lens. They also enhanced the bullseye reticle. The two companies worked together on this project and are collaborating on other projects, as well. It will be interesting to see what they cook up in the kitchen!
I'm a blogger/YouTuber/Social Media Influencer, and I want to review the FT Bullseye, how do I get one? Please send any links to your social media channels/blog/website to Mark Schindel at Mark@loboads.com for consideration. The response has been strong but we will try to work with as many individuals as we can.
For more information watch this video:
To learn more about the Meprolight FT Bullseye, watch this video or follow us and Meprolight on Facebook.