Meprolight Foresight - The newest and most innovative Augmented Sight
Special Price
$599.99
was
$659.99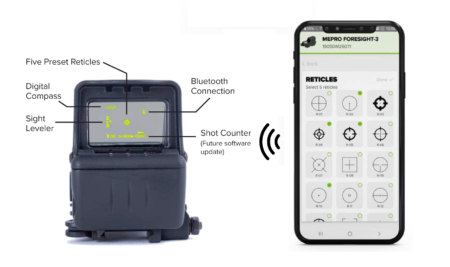 MEPRO FORESIGHT proven advantages:
- Five preset reticles for different tactical scenarios.
- Digital zeroing mechanism – No more hassle when zeroing your sight.
- A built-in compass, inside leveler to maximize your hitting probability, Shot counter (future software update).
- Real-time projected data – battery level, sensor data, Bluetooth connectivity, shot counter.
- A Built-in sensor for automatic brightness adjustment.
- Rechargeable battery using USB – C.
- Bluetooth interface to Meprolight's mobile APP (Android and iOS)
- Ability to load a preset zeroing profile from the mobile APP.
Mobile APP advantages:
- Store up to 10 zeroing weapon profiles or user profiles
- Upload previously stored profiles from your mobile App to the sight
- A rich selection of reticles for all tactical scenarios
- Constant firmware updates and features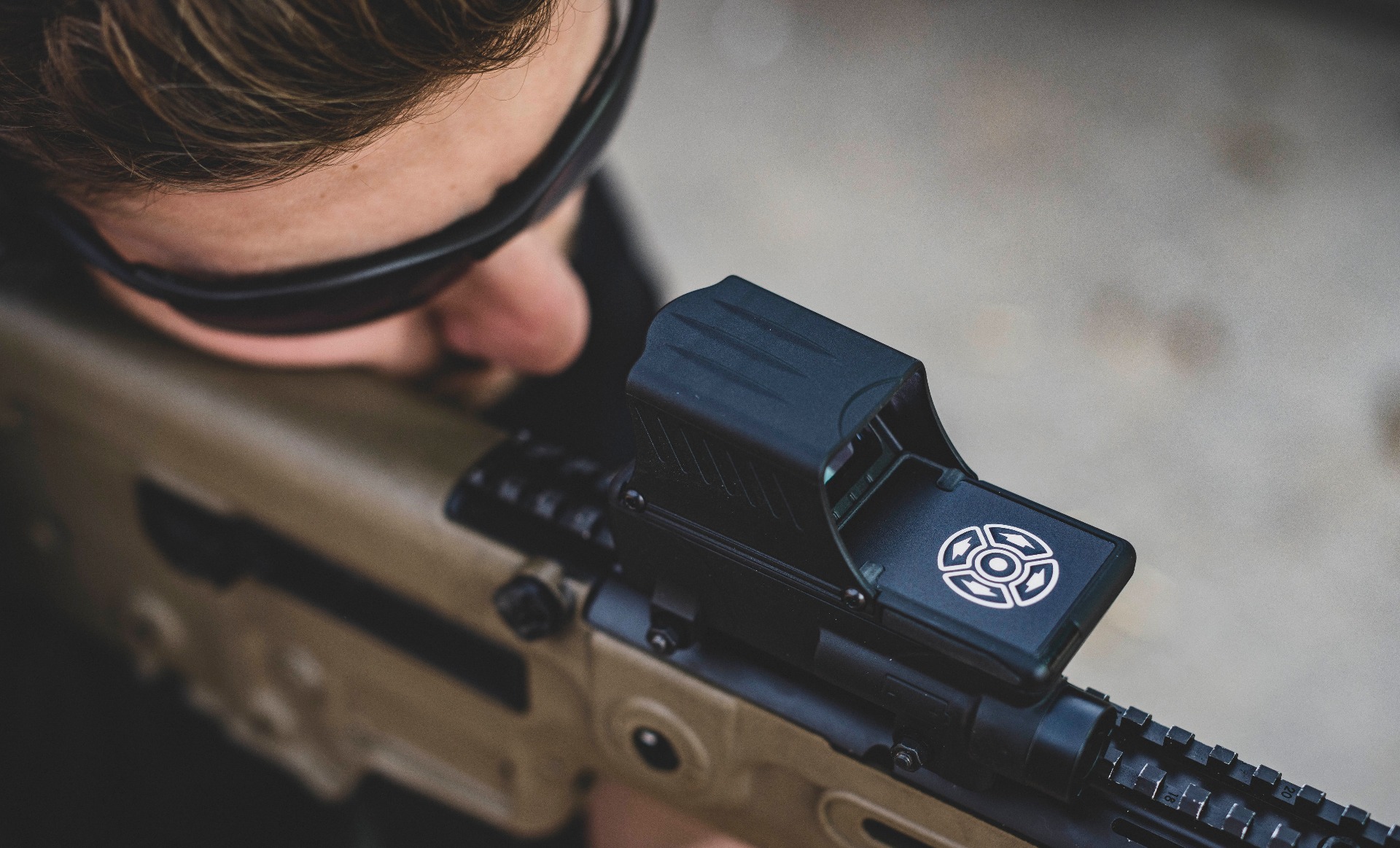 Pulling from its long history of technologically leading optics, Meprolight introduces the next generation of electro-optical point of aim solutions—Mepro Foresight—based on years of research, refinement and integration. The Mepro Foresight offers features and benefits to shooters across a wide range —Law Enforcement, Competitive, Professional, Hunters and other serious shooters—of disciplines who want to upgrade their capabilities from the Mepro Foresight alone using real-time data or in conjunction with the Mobile App (Android and IOS).
The first of its kind, the augmented Mepro Foresight, provides benefits not seen before on an optic—Battery Level, Five Preset Reticles (from the sight memory database), Digital Zeroing, Built-in Compass, Leveler and Real-Time Projected Data—providing the shooter with critical ballistic data needed to assist in accurate shot placement. The Foresight mounts to the Picatinny rail and once the individual ballistic data is saved, the sight can be removed and placed back without having to re-zero. The Foresight App allows the shooter to store up to 10 zeroing profiles for 10 different guns, regardless of the caliber or save the shooting profiles of 10 different individuals. Previously stored profiles can be uploaded from the Mobile App to the sight. The App also contains an extensive list of reticles that can be uploaded and used. Ability to stay up to date and current with the latest Meprolight Foresight firmware version including the Shot Counter coming out soon.
The Mepro Foresight's digital zeroing takes the hassle out of zeroing your weapon, All five reticles are immediately co-witnessed. The built-in compass provides direction and the leveler ensures you are properly set up for the shot, which is critical on longer distance shots with larger caliber rifles. The data from this highly technical, yet easy to use optic is projected on a transparent optical lens to keep the shooter informed at all times. The built-in light sensor automatically adjusts the reticle to changing light conditions. The Foresight has Bluetooth interface to connect to the Mepro Foresight App and the unit is powered by a rechargeable battery using a USB cable. The energy efficient system features an automatic shut-off and automatic power-resume diode to extend battery life between charging. The large viewing window allows the shooter to keep both eyes open for increased situational awareness. With Meprolight, Everything You Aim For.
More Information

| | |
| --- | --- |
| SKU | ML5685553 |